The Cast
Charlie Williams: The Doorman
Bianca Chayrez: The Demon of Pride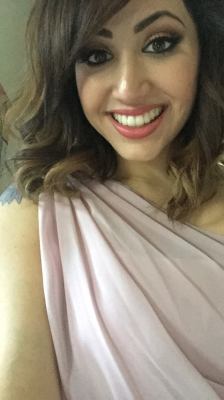 The Demon of Pride will be played by Bianca Chayrez. Bianca joins the cast of D2D to play the "favorite" sin. Bianca loves horror and has worked in Deathworkz Haunt in the past. She is excited to show just what she can do with The Horrific Network's debut film!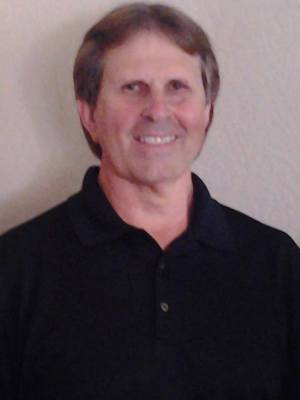 Charlie Williams brings his life long love of horror films into the role of the films main antagonist! The Doorman seeks those who are quilty of one of the 7 deadly sins and presents them with an oprotunity at redemtion.  Although his view of "help" has been slightly twisted over the years...
Micheal Benson: The Demon of Envy
Dakota Bowers: The Demon of Wrath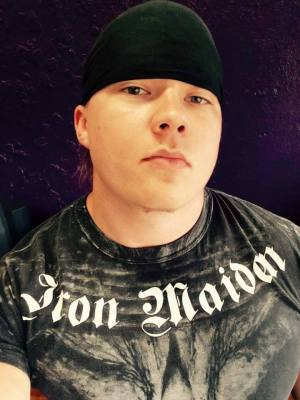 Dakota brings his love of Horror to the Door to Door project. The Wrath Demon is all of your hate and violence boiled up into one man.  How could one man contain all of the world's hatred? The answer is simple, he can't!  Wrath rules over a kingdom that could be described as a small version of hell, and he can't wait for you to stop by!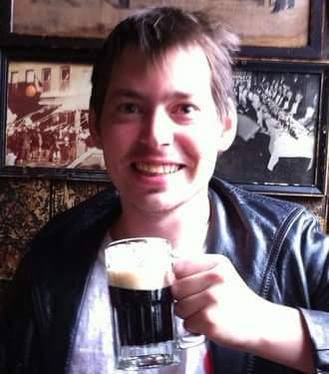 Micheal James Benson brings two things into the project that are crucial.  A huge knowledge of film and theatre and life long friendship with director Jimmy Wienholz. The two know eachother so well Jimmy wrote Envy for Mike to play and was thrilled when he said yes. Envy is the kid that drives you crazy, only this time he's from hell!
Christopher Benson: The Demon of Sloth
Nichole Starkey: The Demon of Lust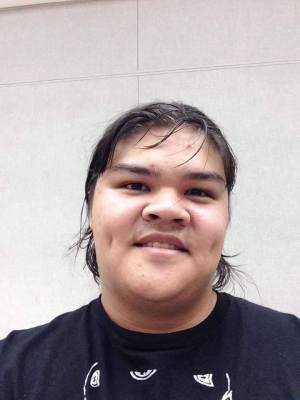 When Chris came in to audition for Sloth, he simply nailed it! He had the table full of people at his audtion at awe.  He brings a cross of Clown from Spawn and Jabba the Hutt to become what will truly be the most terrifying demon.  Your laziness and sloppiness has given birth to Sloth! Like many of the cast Chris brings a vast knowlege of film into the project and we are excited to have him.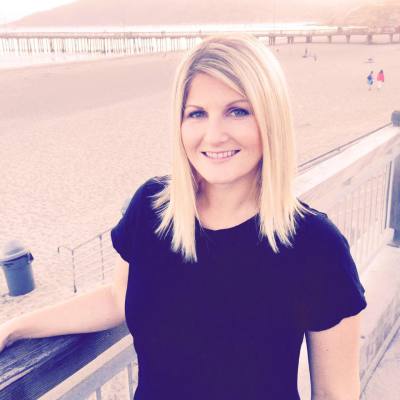 Nichole Starkey is a life long horror fan, and one of the original co-hosts of the Horrific Network podcasting network. So naturally she wanted to be involved in the the film.  She'll bring her love for the truly twisted side of  things to show you what could happen to you, if you choose to  live under lust! Nichole has traveled for the sake of horror covering all kinds of events and can't wait for D2D!
Nich Shalita: The Demon of Gluttony
Jimmy Wienholz: The Demon of Greed

Director Jimmy Wienholz will round out the Sinfull 7 by playing The Demon of Greed. Jim created The Horrific Network 16 months ago and now will get be on screen as well as behind the camera. Jimmy is a life long Horror fan and is beyond excited to have the oprotunity to be making this film with his excellent cast of actors, actresses.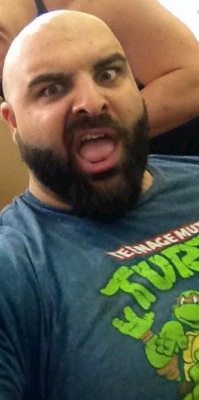 As you can tell by his cast photo Nick isn't the most serious person on the cast. In fact he is way more into comedey than horror, which is why Jimmy wanted him to play this role! Nick will bring his comedic stytle to bring The Demon of gluttony to life and will create a demon so unique from the other 7 that we  may never see anything like it ever again!
Cicily Miller: Jill
Jordan Cain: Monica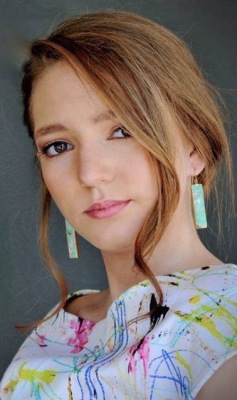 Cicily Miller joins the cast with the roled of Jill.  Cicily brings a  young but very talented acting career into the role of Jill.  Jill is Monica's younger sister and object of Envy. When the sister's father makes a decision that favors Jill all hell brakes loose!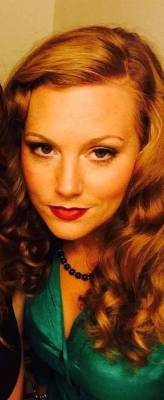 Jordan can also came in and nailed her audition for several roles within the script of Door to Door. One of the hardest choices Jimmy has had to date is where to place Jordan. However now that choice is made and she is Monica a very jealous big sister who will have to deal with those feelings with Envy. Jordan brings her acting experiance to role that will set the tone of the rest of the film.
Dave Nelson: Gene
Chris Brown: Aaron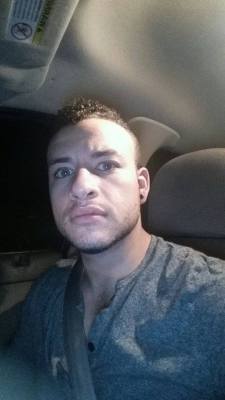 Every once and awhile you come accross an actor just made to play a role. Chris came in to read for several roles, but was stopped after the first audition and given the role of Aaron because he quite simply nailed it! Aaron is a very angry man, and chooses to take it out on everybody.  I wonder if his encounter with Wrath will change his ways.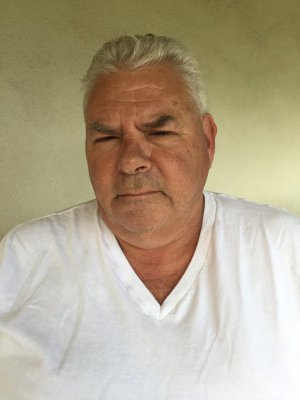 Like Chris Brown, Dave came in to read for several roles but was handed Gene on a silver platter after reading his role.  Dave has had in career in radio, but now makes his film debut with Door to Door. He plays Gene a power/money hungry man who will step on anybody to get more. However time isn't on his side, what kinda deal will he make to buy more?
Pete Wittstruck: George 
Easton Hughes: Little Jack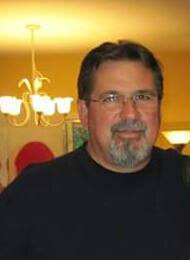 Pete will play the role of George: a father who makes the crucial mistake that kickstarts our movie.  He loves both of his daughters and is only trying to do right by them.  However little does he know that his decision will lead to Monica's encounter with Envy.  Pete loves the entertainment industry but hasn't acted in a horror film until now, and his happy to get his first shot with us!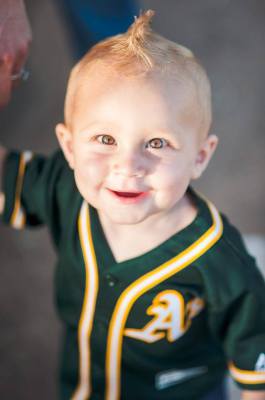 Little Easton is the son of two great friends of director Jimmy Wienholz, and when he knew he was gonna need a little guy in his movie he wanted Easton :) Jack is the apple of his mother's eye and she'll brag about him to anybody who listens. Will his momma's encounter with Pride change her ways? Your'll have wait and see!
Ashton Towne: Katie
Sara Richards: Christine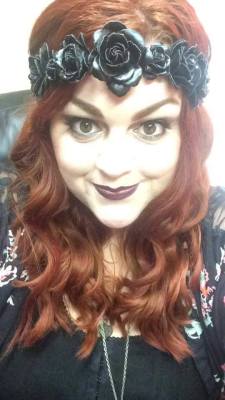 Ashton Towne is now officially part of the Door To Door cast! Ashton will be playing the role of Katie in the Gluttony stary arch. Ironically Katie loves to "catfish" people on social media, while Ashton works with social media for a living. She has always loved Halloween and Horror films and is very excited to make her acting debute with Door To Door.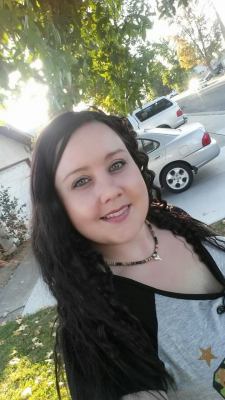 Sara Richards joins the cast of Door to Door playing the role of Christine. Christine aims to please, however she happens to be on the wrong side of date when she discovers her husband's terrible secret. Sara is very excited to be part of the film, and will look to surprise with acting ability.
John Kithcart: Sam
Lynette Taylor-Brown : Samantha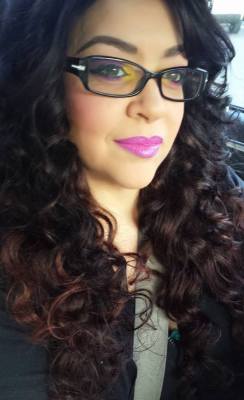 Lynette Taylor- Brown joins the cast of Door To Door playing the role of Samantha. Her only fault is that she can't see any faults within her family of "Golden Gods" however and encounter with "Pride Herself" may change her way of looking at things! Lynette is a life long horror fan, and is the owner of Deathworkz in Modesto Ca. She is excited to come to the world of horror filmmaking and we are just as excited to have her!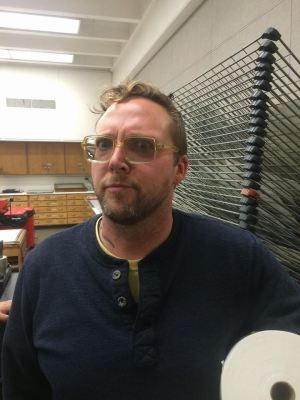 John Kithcart joins the cast playing Kenny in the Lust story arch. Ken's lustful secrets have caught up with him and now he must lay the ultimate price! John has acted on stage before and is excited to be able to be on folm with D2D.
Gail Weaver: Gary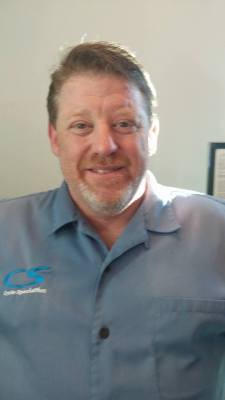 Gail Weaver joins the Door To Door cast playing the role of Gary in the Sloth story arch. Gary was at the top of the world, but now is at rock bottom. Maybe a visit from The Doorman will change his luck.